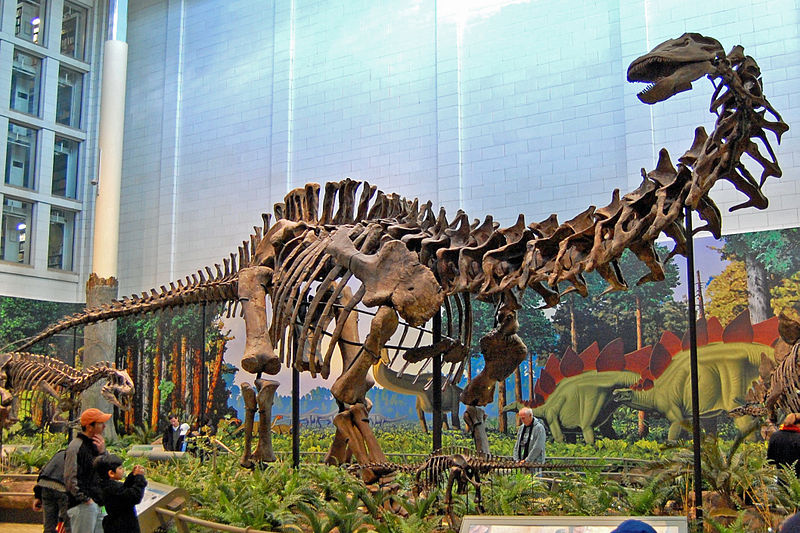 Apatosaurus belonged to the group of dinosaurs known as the sauropods. It lived about 150 million years ago in the area that today is North America.
In the 1800- and early 1900s scientists believed sauropods were too big to support their own body weight when on land, and that because of this they lived mostly in water. Newer research does not support this theory, and sauropods most likely lived on land.
Apatosaurus had one claw on its front legs, and three claws on its hind legs. Most likely the claw on the front legs was used to hold onto tree trunks when it reached for leaves high up in the trees.
Among the sauropods you can also find the brachiosaurus which is one of the tallest dinosaurs.