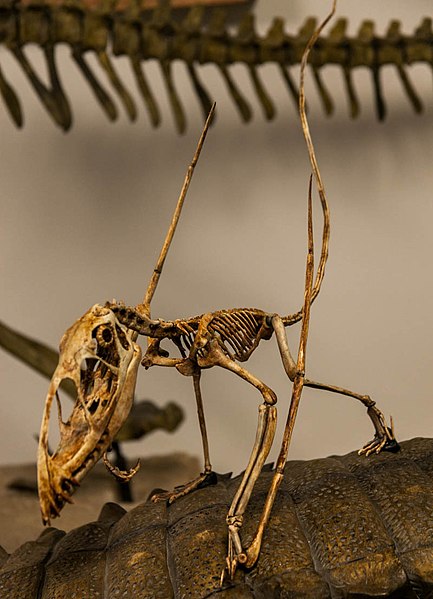 Dimorphodon belonged to the group of dinosaurs known as the pterosaurs, which was a group of flying reptiles. It lived in the early jurassic period, about 195-19 million years ago. Pterosaurs are often called flying dinosaurs, but they are not actually related to other dinosaurs.
It was believed that dimorphodon sailed through the air like the seabirds of today do, but newer research has shown that it wasn´t actually a good flyer at all The wingspan was too short in comparison to the lenght of its body, and it had a compact skeleton. This means that it probably could only fly very short distances, sort of like todays turkeys. It was, however, probably very good at climbing!
Researchers are unsure about what foods dimorphodon ate. Since its jaw muscles were relatively weak they believe it to have been insects or other small prey.
We also carry a wonderful figure of pteranodon, which is one of the largest pterosaurs.