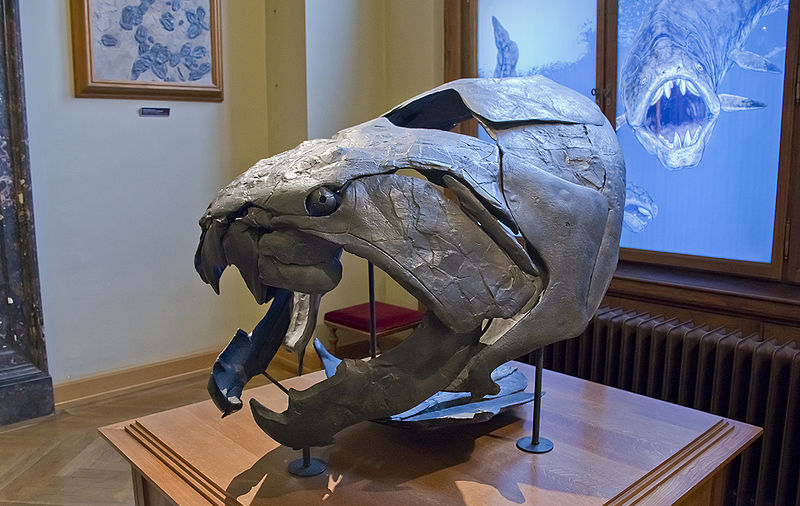 Dunkleosteus was a fish that lived in the late devonian period, about 358-382 million years ago. The biggest species of dunkleosteus could be up to 6 meters long and weigh one ton. It had the ability to close its jaw very fast, and the force of its bite was an impressive 755 kg!
In stead of teeth dunkleosteus had two pairs of sharp plates of bone that made a kind of beak. These plates of bone are mainly what todays known fossils of dunkleosteus consist of, and researchers have to look to other related species to make educated guesses about what the rest of dunkleosteus body may have looked like.
Dunkleosteus powerful jaw probably made it possible for it to also hunt prey with hard shells, like ammonites.