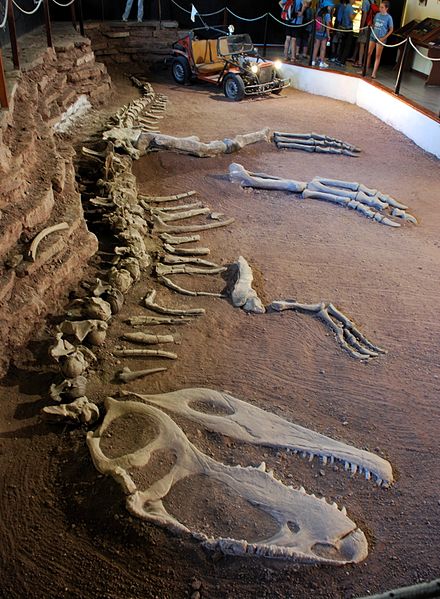 Giganotosaurus lived in the cretaceous period, about 98-97 million years ago. It was first discovered by the amateur paleontologist Rubén D. Carolini when he was driving around in Patagonia, Argentina. Specialists from the University of Comahue were sent do excavate the findings, which are now displayed in a museum in Argentina.
Before the remains of Giganotosaurus was found scientists believed Tyrannosaurus Rex to be the biggest terrestrial carnivorous dinosaur. Today many believe that Giganotosaurus was the biggest, but this is something we can not know for sure.
Researchers believe Giganotosaurus may have lived and hunted in packs. This would have made it possible for them to take down very big prey, like the argentinosaurus.