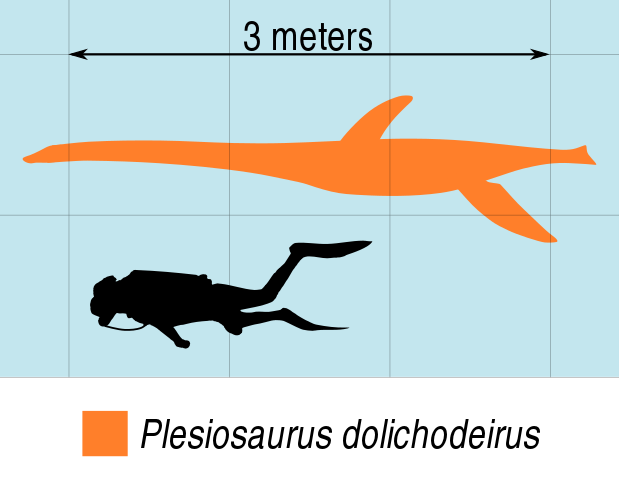 Plesiosaurus lived in the jurassic period, about 199-175 million years ago. It belongs to a group of extinct marine mammals that lived in the ocean at the age of the dinosaurs. Plesiosaurus could be up to 3,5 meters long, and ate squids, fish and other small prey.
Researchers first believed that plesiosaurus laid eggs on land like a turtle, but today we know that they gave birth.
Did you know that there has been found fossils of plesiosaurus on Svalbard?