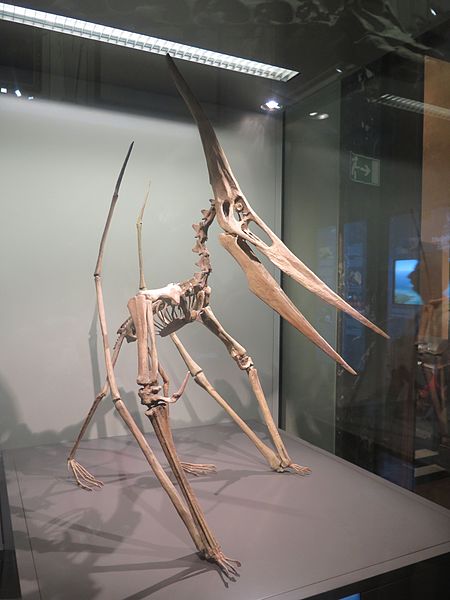 Pteranodon belonged to the group of dinosaurs known as the pterosaurs, which were flying reptiles. It lived in the early jurassic period, about 195-190 million years ago. Pterosaurs are often called flying dinosaurs, but they are not actually related to other dinosaurs.
There have been found more fossils of pteranodon than of any other pterosaur, and many of the fossils are very well preserved. Because of this we have a lot of information of what pteranodon looked like and how it lived. The pteranodon findings have been divided into two size categories; the big ones have long cranial crests and were male, while the smaller ones have cranial crests that are of a rounder shape and these were female.
Even though we have a lot of information on pteranodon scientists have had trouble calculating its weight. For the bigger individuals that had a wingspan of around 7 meters the estimate is about 20 to 93 kg.
There has been found remains of fish in the pteranodon fossils, and so we know it ate fish. It is also likely that is ate other vertebrates.