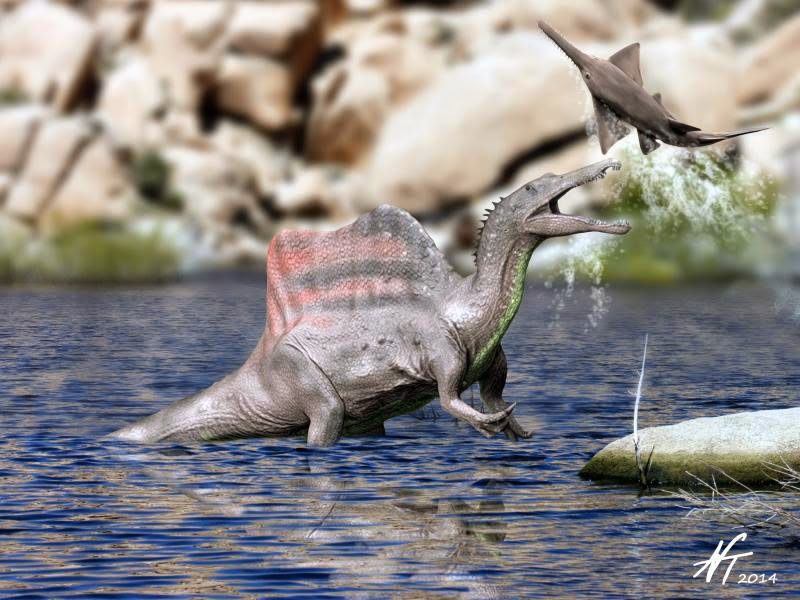 Spinosaurus lived in the cretaceous period, about 120-90 million years ago. It lived in the area that today is North-Africa, and was first discovered in Egypt in 1912.
Spinosaurus was among the biggest carnivorous dinosaurs and is assumed to have been between 12 and 18 meters long. It had a long and narrow head, reminiscent of todays crocodiles.
We know that spinosaurus ate fish, but it is believed it also hunted prey that lived on land. The big sail on its back may have been used to regulate its body heat, or to attract a mate when courting.