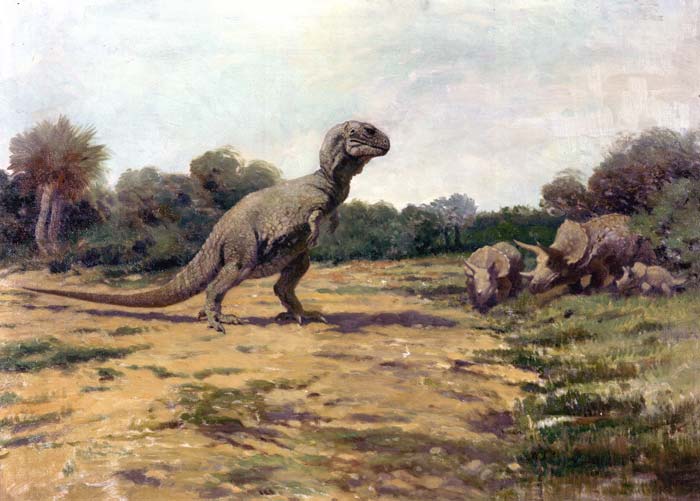 Tyrannosaurus rex lived late in the cretaceous period, about 68-66 million years ago, and is one of the most popular and well-known dinosaurs of our time. It lived in the area that today is West America, and could be over 12 meters tall!
Paleontologists have long discussed if the T-rex hunted prey or scavenged on carrion, and today most believe it did both.
Similar to other dinosaurs who walked on two legs the T-rex was depicted with a straight posture with the tail dragging behind it. In the 70´s researchers realized that this was not physically possible, and the Jurassic Park movies contributed to making this knowledge known to the public.