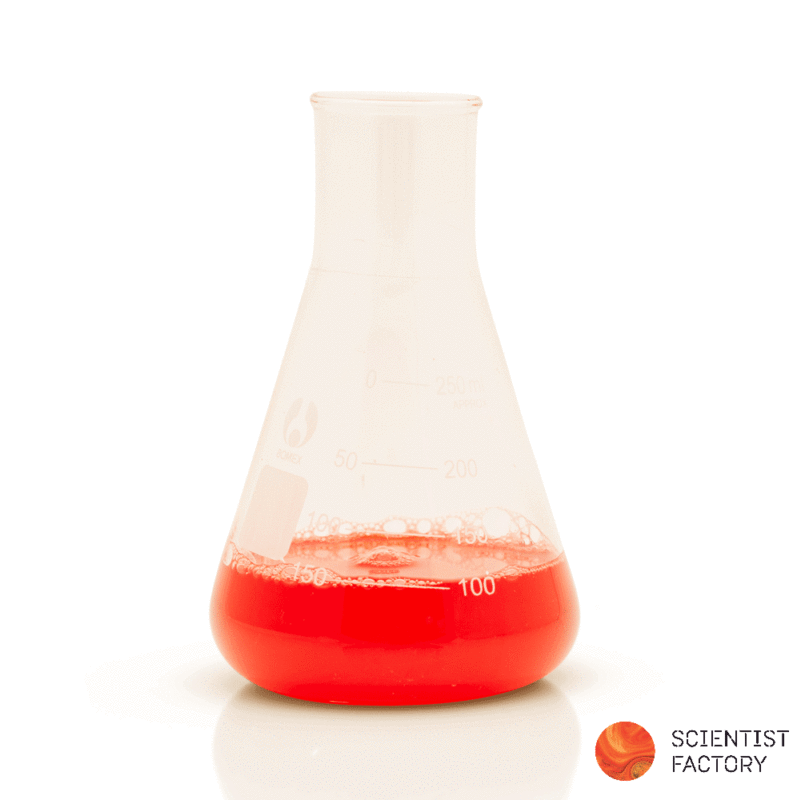 You probably have everything you need to make this classic volcano with baking soda and vinegar in your kitchen. This easy and fun experiment is a great introduction to chemical reactions.
Equipment
1 bottle
Baking soda
Some paper
Dish soap
Red and yellow food colouring
100 ml vinegar
Instructions
Mix red and yellow food colouring in a bottle. Add a few drops of dish soap and 100 ml room temperature vinegar
Make a funnel out of paper and use it to transfer 3 teaspoons of baking soda to the bottle. Quickly remove the funnel and see the volcano erupt. If you do the experiment in a sandbox outside, try building a "mountain" for the bottle to fit inside.
What happens?
A chemical reaction occurs when you mix baking soda and vinegar. The two produce carbon dioxide gas, and the gas fuels the volcano eruption.
You probably have everything you need to make this classic volcano with baking soda and vinegar in your kitchen. This easy and fun experiment is a great introduction to chemical reactions. Equipment 1 bottle Baking soda Some paper Dish soap Red and yellow food colouring 100 ml vinegar Instructions Mix red and yellow food colouring….Click to read more