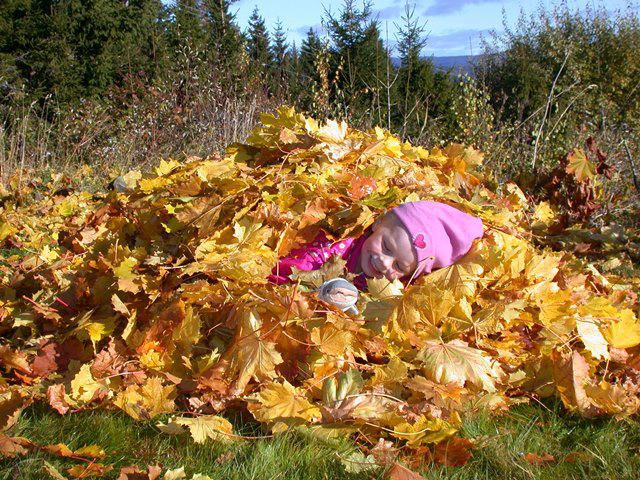 The fall is finally here. Is there anything more beautiful than falling autumn leaves? But where do autumn leaves go? Why are there none left come spring? This experiment allows you to investigate this by making compost in a bottle. While you're at it, you can also explore how other organic and inorganic materials change when left to their own devices.
Equipment
A large soda bottle (1.5 L) without lables
1 breadknife and cutting board
Taoe
Organic waste (not fish or meat)
Inorganic waste
Instructions
Cut the bottle into two pieces where the bottleneck starts. This gives you a large opening
Place the waste you would like to explore inside the bottle. Fill the entirity of the bottom part that you cut out
Reattach the bottleneck with tape and loosen the bottle cap a little so that air can flow through
Place the bottle somwhere light and warm. Measure how far the content reaches on the bottle and pay attention to what happens the next days, weeks and months. Take pictures to document the changes. How tall does the waste reach as time progresses? Maybe you can gather your results in a table?
What happens?
Microorganisms such as fungi and bacteria consume organic waste. In this process, the waste is turned into soil. Inorganic waste such as plastic and glass isn't edible for microorganisms. This is why they don't rot.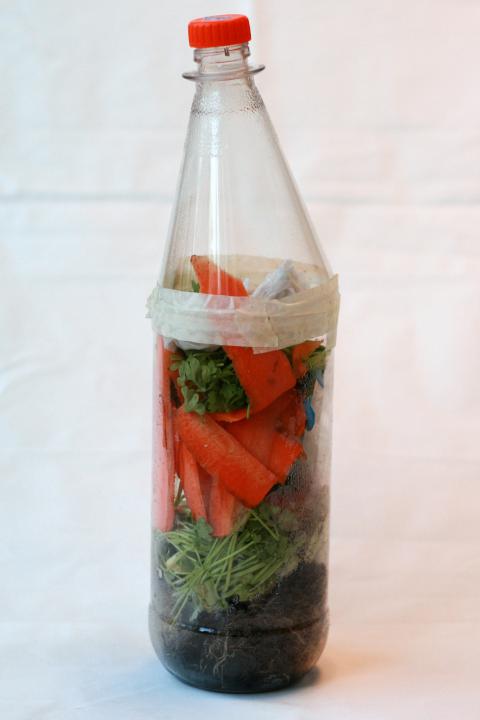 The fall is finally here. Is there anything more beautiful than falling autumn leaves? But where do autumn leaves go? Why are there none left come spring? This experiment allows you to investigate this by making compost in a bottle. While you're at it, you can also explore how other organic and inorganic materials change….Click to read more