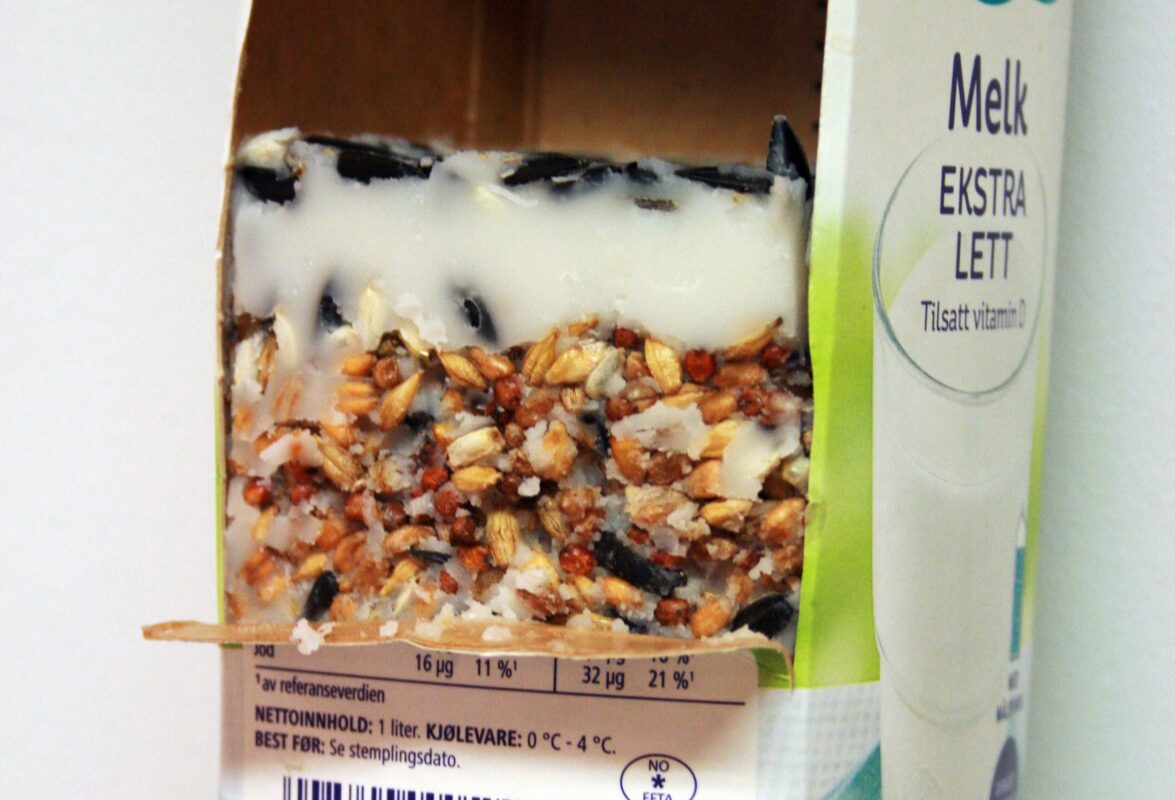 Lots of beautiful birds stay in the northern hemisphere during winter. They appreciate it if you feed them. This post tells you how to make a real feast for the birds by making a bird feeder out of a milk carton.
Equipment
A clean 1 litre milk carton
500 grams hydrogenated coconut oil
Sunflower seeds or bird seeds for wild birds
Rope
Wallpaper knife
Instructions
Tear off the top of the milk carton and pour in 600 ml of seeds
Melt the hydrogenated coconut oil in a pot and pour it into the carton. Make sure an adult is there to help. Let the carton with the seeds and fat rest until everything has solidified. This tends to take 1-2 days
Cut out a square on one side. Leave a little piece of cardboard for the birds to sit on
Make a whole in the top of the carton for the rope and pull it through
Hang the bird feeder somewhere where the birds can feast while you watch them. Also bear in mind that the view should be good so that the birds can see any cats or other predators
If you want to make more bird feeders at a time, simply multiply the ingredients by 2, 3 or 4. Can you find out what percentage of the volume of the bird feeder is fat and what percentage is seeds?
What happens?
Neither humans, birds, nor other animals can live without fat. It is an essential building block in our bodies and an excellent energy source. This is especially good for the birds during winter when it's cold and challenging to find other food. This holiday feast also contains many other nutrients that birds need, such as vitamins, minerals, proteins, and carbohydrates.
Want to take a closer look at the birds?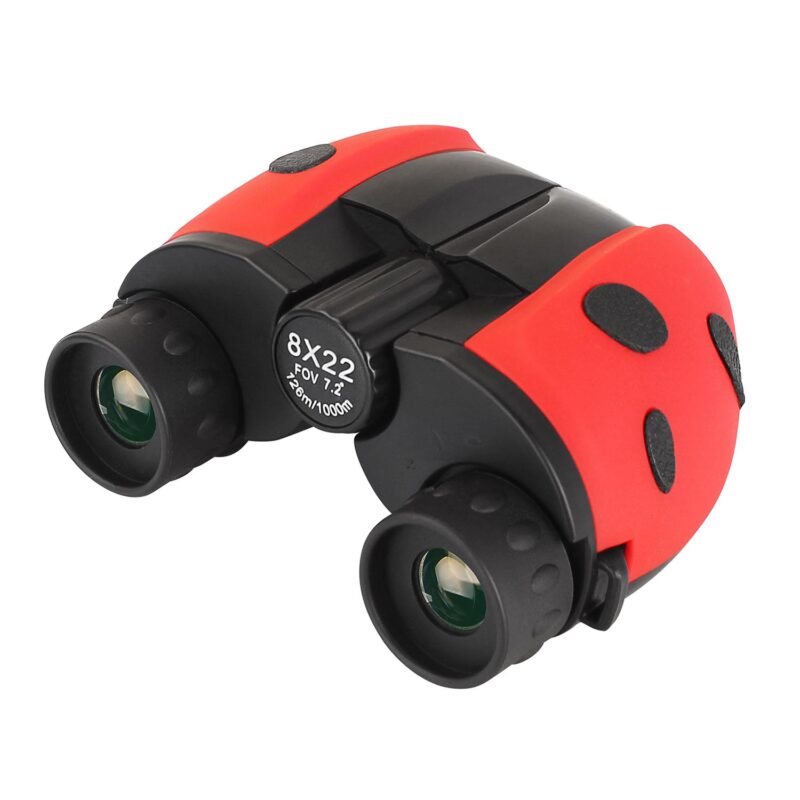 Binoculars for Children – Red
Practical binoculars for children

Explore nature with these neat binoculars
Tiny and compact
Magnifies 8 times
Rubber makes it easy to hold
Carrying bag, neck strap and cleaning cloth included
WARNING! NEVER LOOK DIRECTLY INTO THE SUN WITH BINOCULARS – THAT IS DANGEROUS FOR THE EYES!
Lots of beautiful birds stay in the northern hemisphere during winter. They appreciate it if you feed them. This post tells you how to make a real feast for the birds by making a bird feeder out of a milk carton. Equipment A clean 1 litre milk carton 500 grams hydrogenated coconut oil Sunflower seeds….Click to read more