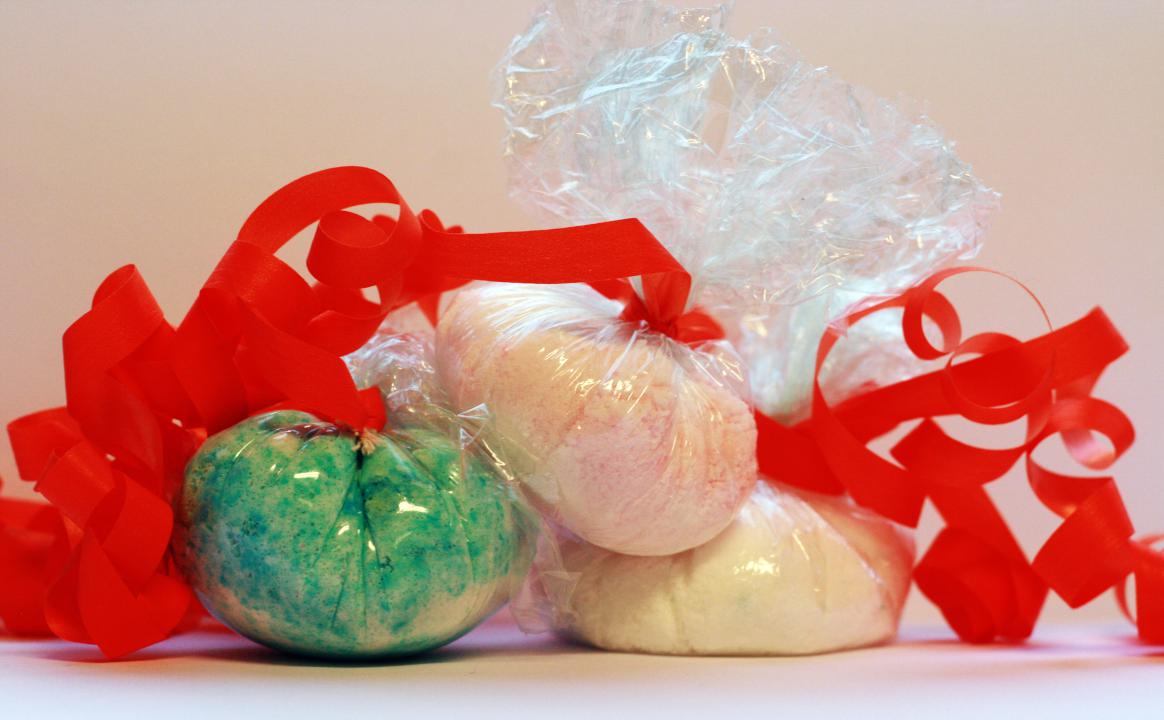 Are you struggling to find a Christmas present for someone who already has everything? Or maybe you just need a nice gift you can make yourself? If so, bath bombs are the solution. Here's our amazing recipe:
Equipment
500 g baking soda
250 g citiric acid
Aroma oil (not completely necessary. Can be bought in the pharmacy)
Gift ribbons
Cling wrap
Food colouring
Instructions
In a bowl, mix half a teaspoon aroma oil with half a teaspoon of water. Water can be substituted for food colouring if desired
Add 220 ml baking soda and 120 ml citric acid and knead everything into a grainy mixture
Wrap the mixture in cling wrap and shape it into a ball. It might seem loose, but it will harden after a few hours in the wrap
Make sure that the wrap is as tight around the bath bomb as possible
Secure with gift ribbons
The bath bombs are loose at the beginning but they will harden in a few hours. If you make multiple portions, try to colour them with different types of food colouring. But make sure to not add any water if you add food colouring since it contains water. The bath bombs become extra nice if you add glitter and mix different colours in the same bomb.
The chemical name for baking soda is sodium hydrogen carbonate or sodium bicarbonate. This means that baking soda is composed of sodium, hydrogen, and carbon. When baking soda gets into contact with acid and water, the carbon turns into carbon dioxide, a gas. This gas works as a rising agent when baking soda is used in acidic doughs.
Want everything you need in one kit?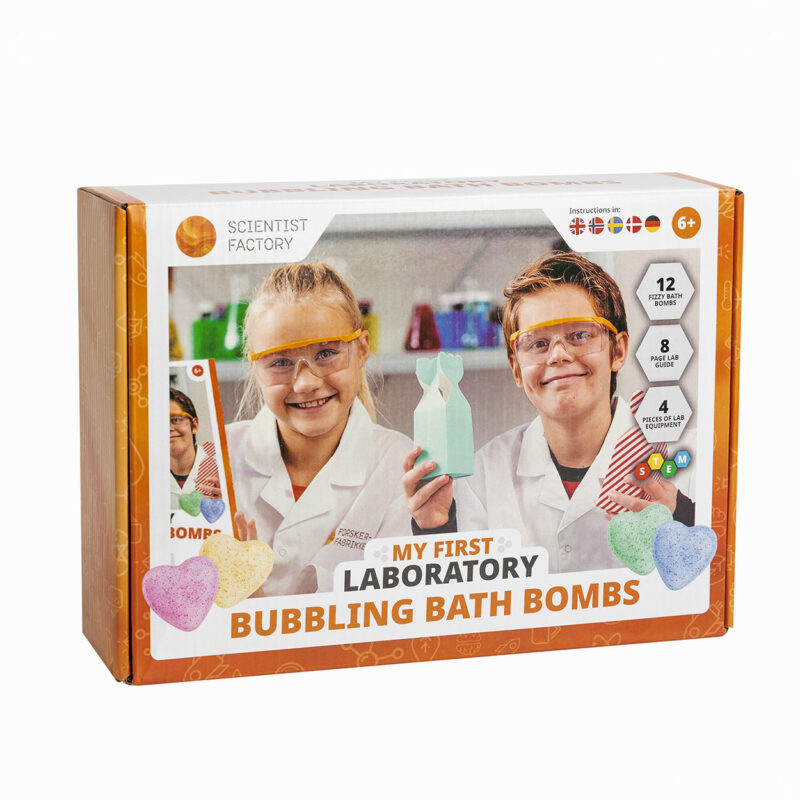 DIY Bath Bomb Science Kit
Create fun bath bombs with different colours and scents
Ingredients for 12 fizzy bath bombs
Great fun and easy to make
A perfect kitchen experiment
Everything you need to make your own bath bombs
Use them yourself, or give away as a gift
Gift wrapping included in the kit.
A fun activity for the whole family
Suitable for children from 6 years and up
Detailed written instructions in: 🇬🇧 🇩🇪 🇩🇰 🇸🇪 🇳🇴
Are you struggling to find a Christmas present for someone who already has everything? Or maybe you just need a nice gift you can make yourself? If so, bath bombs are the solution. Here's our amazing recipe: Equipment 500 g baking soda 250 g citiric acid Aroma oil (not completely necessary. Can be bought in….Click to read more