What could be better than giant soap bubbles on a hot summer day? Scientist Factory's recipe makes soap bubbles a large as human heads.
Equipment
300 ml water
200 ml dish washing soap
50 ml glycerine
A bucket or a plastic container
3 straws
Instructions
Mix all the ingredients in the bucket and stir thoroughly
Combine the straws into a triangle, dip into the soap bubble mix and blow carefully onto the soap membrane inside the triangle. It might take a little while before you get big soap bubbles, so patience is key
Tie a long piece of string to two sticks and dip that in the mixture in order to make even bigger soap bubbles
What you can discuss
The soap bubbles become spherical even though you used a triangle shape to make them. This is because a sphere is the best shape for having as much volume as possible on as small a surface as possible. Beautiful colours appear in the soap bubbles because light is bent when it passes through the bubbles. A soap bubble bursts if something pokes a hole in it or if the water evaporates.
Want more bubbling fun?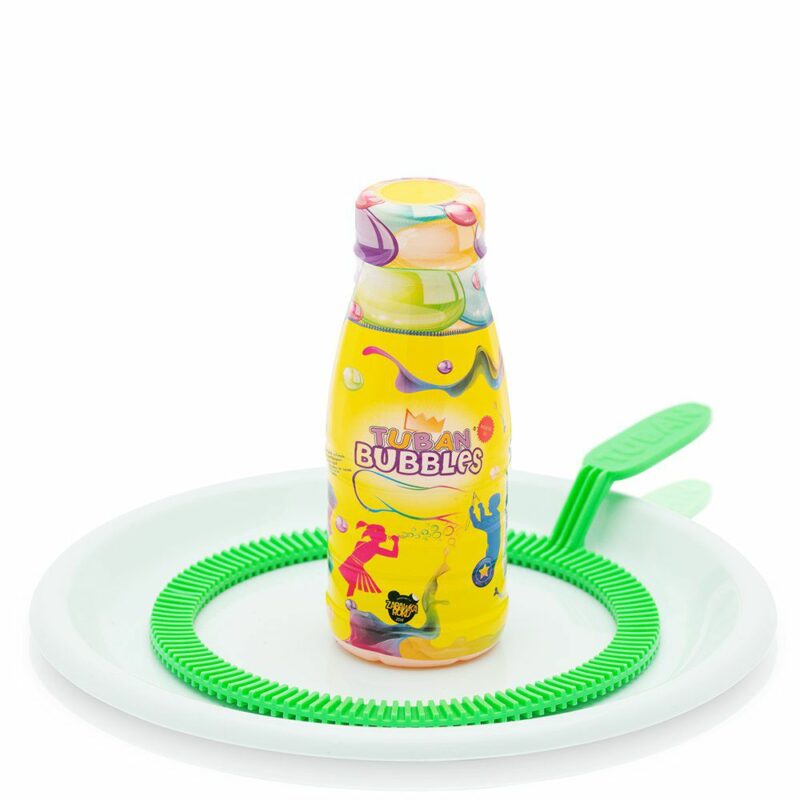 Soap Bubble Starting Kit
This kit includes everything you need to start making soap bubbles:
250ml soap bubble mix
Ring with a handle to make soap bubbles
A plate for the mix
What could be better than giant soap bubbles on a hot summer day? Scientist Factory's recipe makes soap bubbles a large as human heads. Equipment 300 ml water 200 ml dish washing soap 50 ml glycerine A bucket or a plastic container 3 straws Instructions Mix all the ingredients in the bucket and stir thoroughly….Click to read more