I have rarely been more nervous than the time I stood outside of Ferds offices in Lysaker in the spring of 2008. Inside I was going to meet Johan H. Andresen, the owner and leader of a huge investment group. Could Scientist Factory become one of Ferds social entrepreneurs?
There was a lot at stake for me personally. The last six years I had been working on developing Scientist Factory, but now I could no longer see the road ahead of me. At the same time I knew there was no turning back. I had thrown away a career as a scientist to follow my passion and teach science to children. Even though it had started out in a garage with simple equipment, Scientist Factory had become my biggest project. But the future seemed uncertain for this factory. To hold evening courses for children about natural sciences did not seem to be a lucrative business idea. It was an unusual offer that saw strong competition from recreational activities in sports and culture.
A SOCIAL ENTREPRENEUR?
At this time Scientist Factory was structured as a non-profit organization with support from members. The members included institutes at the University of Oslo to museums, science centers, hospitals, publishers and other organizations. In addition to this we got payment from the children who attended our courses. The revenue was around 3 million NOK and the profit was so marginal that it seemed impossible to plan for the future. I also felt that I lacked the knowledge needed to develop an organization. This was not something they taught at the Biochemical institute I had attended. To make up for my shortcomings I had joined NHOs Female Future-program. There I realized that Scientist Factory was in need of board management. Tone Knutsen from NHO agreed to help me with this. Now she was standing beside me outside of Ferds offices, just as excited as I was. A few months earlier Johan had announced in Ferds magazine that he was searching for social entrepreneurs, and Tone had read this article. I had never heard of social entrepreneurs before this, but recognized the description immediately. I used business methods to reach a social goal. Now we were going to ask Ferd if Scientist Factory was a social entrepreneur they would be willing to help.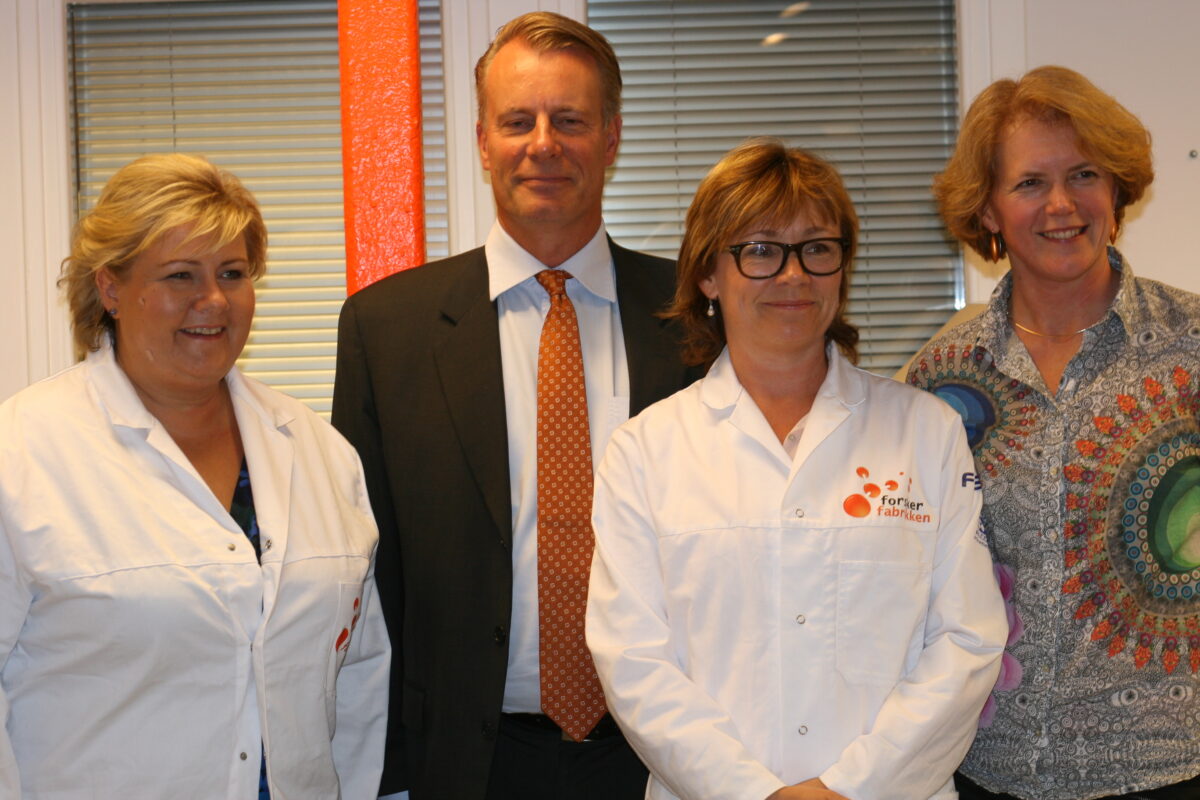 SURVIVING FIVE YEARS
We went inside, and soon we were sitting in front of Johan in a meeting room presenting our case. I was shaking on the inside. At this time it was crucial that someone with influence and money saw the potential and social benefit of what we were doing. I had applied for grants with several publicly financed organizations, but the response I had gotten made it impossible to think long-term and ambitious. When we left Ferds offices I was unsure of how the meeting had gone. Johan had said he would search among his employees to see if someone would follow up on our case, so at least there was hope.
Without knowing it I had passed a test this day. I found out about this one year later when Johan appeared at our Christmas gathering to greet our course leaders. The numbers I had put forth during our meeting showed that I had survived more than five years with a steady development. I learned that this signalizes solid entrepreneurship, to survive the first five years. I had almost given up on hearing from Ferd when I got a call in early autumn. The voice was kind and upbeat and belonged to Ole-Petter Trovaag. He was the technical director of Elopak, which is owned by Ferd. We quickly hit it off, and before the year was over we had become one of Ferds social entrepreneurs. Elopak became our "sponsor-firm", and Ole-Petter took the role as chairman of the board.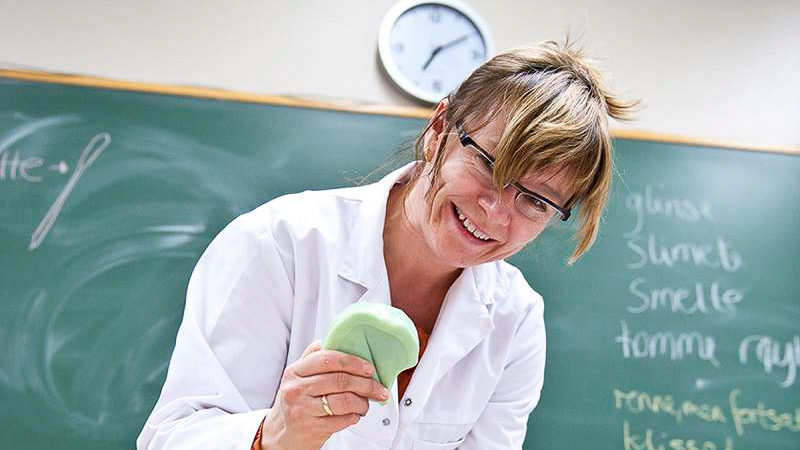 THE FIRST EMPLOYMENTS
It felt great having a strong supporting player backing us. We restructured and became a private limited company (AS) to have a clearer form of leadership now that Ferd was on board. As for me, I got a "crash course" in brand development. We had a new logo made with the help of a designer from Elopak and rented a small office space in Kjelsås. I had to adjust from working from home and manage just my own day, to leading others and develop the business.
It felt new and demanding. Our first official employee was Eli Ording who had been with us since 2003. She soon got the title of "head teacher of the factory" and held courses on continuing education for teachers and kindergarten employees across Norway. After a year passed the time had come to find a business developer. This role fell to Anne Eriksen – the first person without a STEM-education in Scientist Factory thus far. I learned a valuable lesson from hiring her. I realized how important it is to find people with a different skill-set from my own. At this time we made ambitious plans to hold courses in even more cities. In 2010 our revenue reached over 5 million NOK. In each city we hired passionate "factory professors" that organized our courses locally. We recruited them through TEKNA (The Norwegian Society of Graduate Technical and Scientific Professionals) who had also become one of our partners at this time.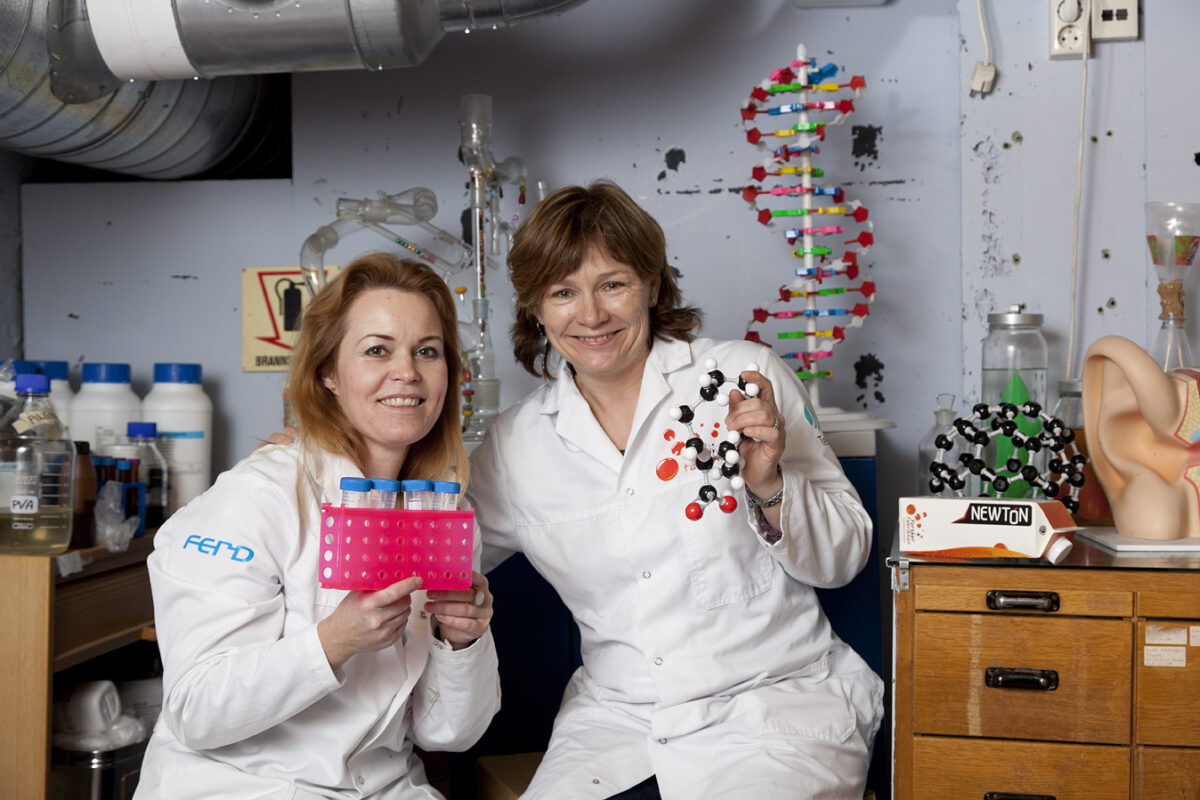 A DEMANDING TIME
We were still not earning money, and would not have made it were it not for Ferds significant economical contributions. Our mission, however, was clear. We were going to develop a sustainable business model to reach our social goals. These goals were to create an interest for STEM and to contribute to more people choosing to study STEM. It was decided that within a few years we were going to make it without Ferds economical support.
I worked hard together with my team, and the long hours started to affect my family. As a freelancer I had been working from home for 10 years and had more holiday weeks than most people. These times were different, and I could feel my blood pressure rising. Luckily both my husband and kids were patient and supportive.
To further secure our position we began selling educational toys through e-commerce. At this time we developed an advent calendar that turned out to be a great hit in the years to come. We also agreed to tasks that helped develop our skills. Our biggest project were the "Oslo-tests" in natural sciences where the Norwegian Directorate for Education and Training was our client. Personally, I did not know much about test-theory, but by a stroke of luck I found Henrik Bering who was an economist. I gave him a book about the subject, and he quickly learned everything about the equations that had to be done. Soon he was also a full-time employee at Scientist Factory. The development of all the tasks were done with the help of a former course leader – Siri Tveito, who worked as a scientist at the Norwegian Radium Hospital. With myself and Eli on her team she created both tests and courses for teachers.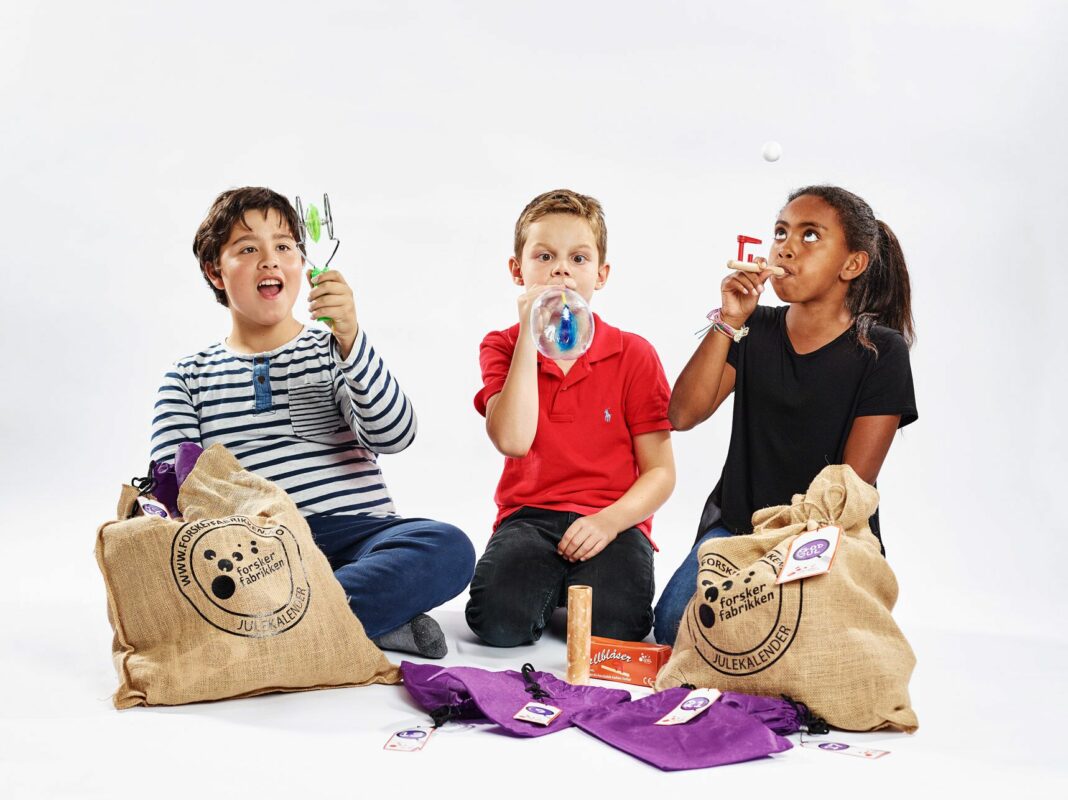 WE FOCUS ON SUMMER SCHOOLS
Since 2006 we had arranged summer schools as an assignment from the Municipality of Oslo. We soon realized that these courses were more popular than our evening courses. The summer holiday is a long one, and parents need something to keep their kids entertained. Through our summer schools we had the opportunity to work with the children over several days, and thus could give them far more fun experiences than we could in our evening courses. Because of this we decided to focus on expanding our summer schools so that children all over Norway could attend. To reach this goal we hired super-salesman Ian Skattum and customer support manager Trude Kristiansen. In 2015 we arranged more than 200 summer schools in all of Norways counties. At the same time our staff had reached a total of 12 people. In addition to this we gave more than 200 students work during the summer and valuable work-experience as course leaders. We also reached our goal to have a sustainable business model that did not rely on economical support from Ferd. Our profit was used to run Scientist Factory and secure further development.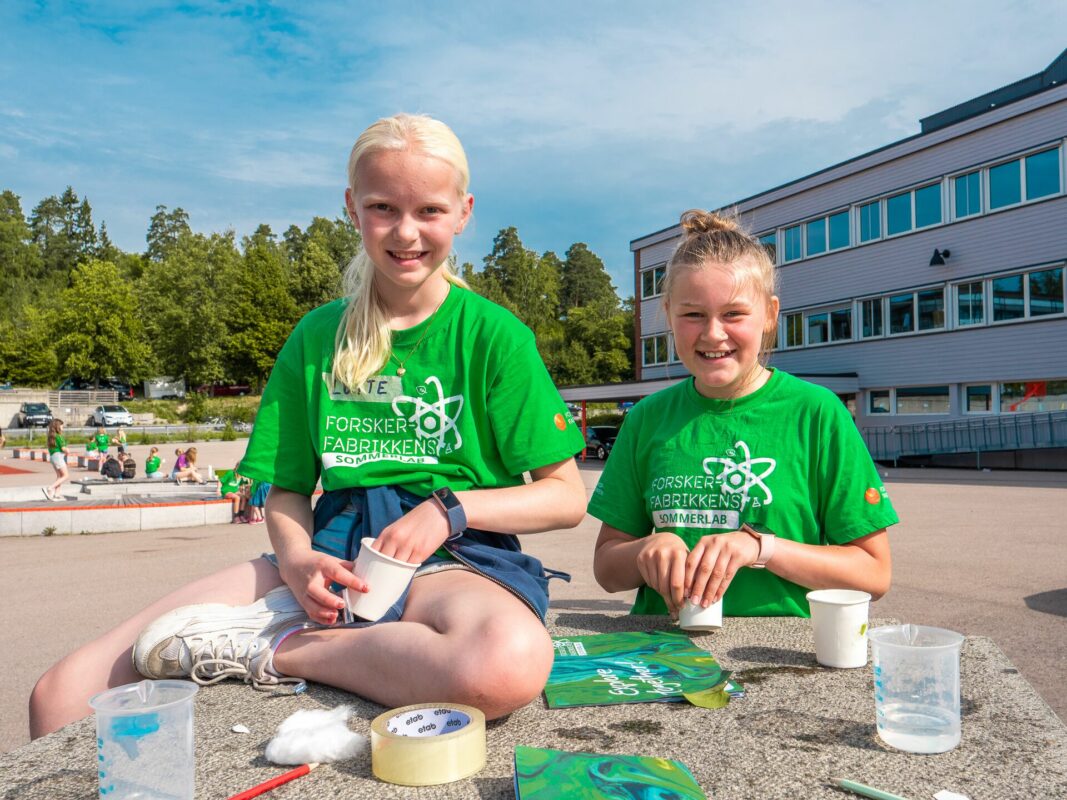 OUR IMPORTANT PARTNERS
Today Ferd still works as our advisor, and we regularly participate in the gatherings for social entrepreneurs that they host. In addition to this we also have many partners across the country that sponsor our summer schools so that we can offer them at a reduced cost, or even for free. These partners consist of municipalities, organizations and foundations. We are immensely grateful for this support. Each time we reduce the price of one of our courses we see that kids line up to participate. This year a course in Kongsberg that we sold at a reduced price sold out in 15 minutes! This shows that kids want to do research and experiment if they just get the chance. I want to use this opportunity to also say a few words about our main partner, Hydro. They contribute with board members, yearly grants and work with us on exciting projects like Aksjon Gjenvinning (a nationwide recycling project for school children). We want more partners like them, who want to work with us long term and help develop science as a recreational activity for children all over Norway.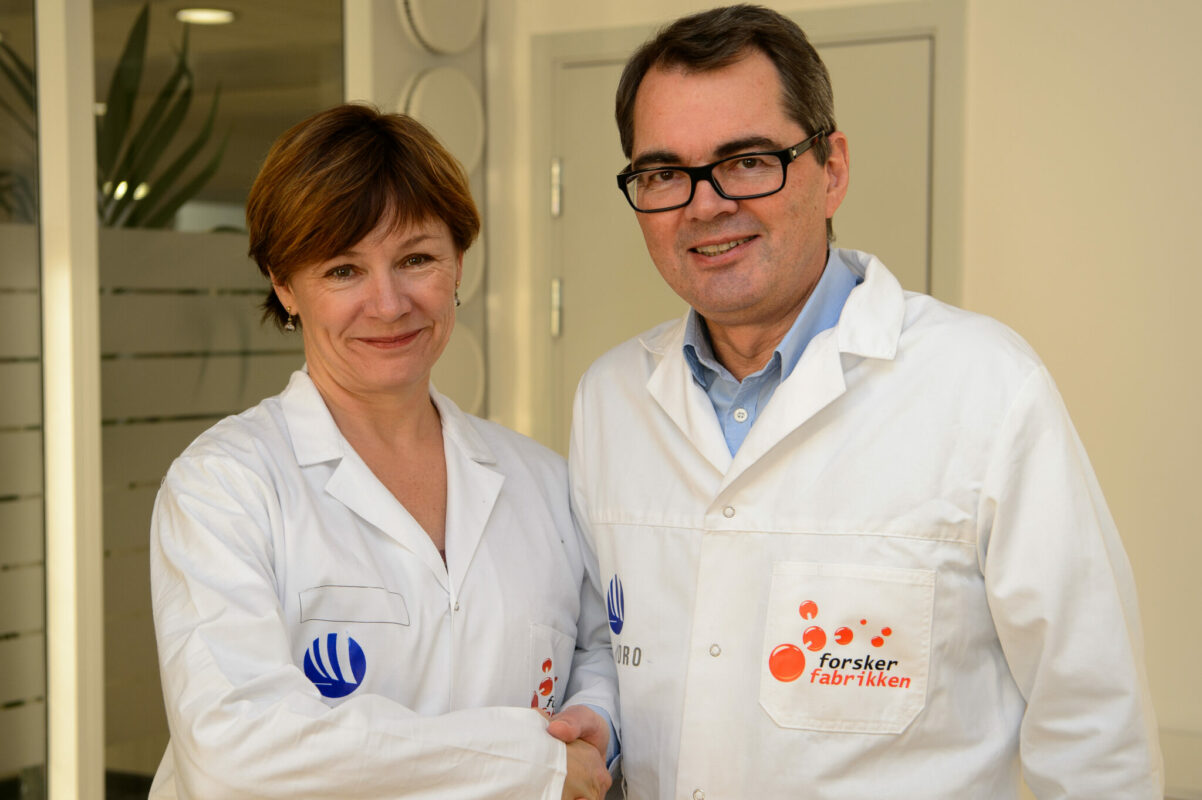 A FAMILY BUSINESS
Scientist Factory has had an anonymous, but priceless supporter since day one. That supporter is my husband, Sverre Huseby, who works as a programmer. He developed a program called "The assembly line" that we have used since we arranged our first courses back in 2002. In this program we register all participants for our courses. The program has changed a lot over the years, to accommodate changes like web-based sign up forms. There have been long periods of time where we were not able to pay him for his work, even though he worked a full time job in addition to all the work he did for us. I did, however, compensate for the lack of payment with housework and extra nice homemade dinners.
My children have also been important in how Scientist Factory has developed. First as a form of inspiration, and then as hired help in everything from packaging to working as course leaders. In 2017, after finishing his degree in Denmark, my son Markus took a full time job in the business. He became responsible for our e-commerce and soon our educatonal toys were available in not only Norway, but also Sweden. This year we plan to expand our e-commerce to even more countries in Europe. I mentioned our popular advent calendar earlier, but we also sell other products that we develop ourselves – like science equipment and chemistry kits. My daughter also contributes every summer when she has time off from her studies. With both my children on the team I have realized that Scientist Factory is indeed a family business. When I think about it we have been a family business from the start, when my mother-in-law baked pastries for the participants of our courses, and my dad copied and printed course pamphlets. Together with our employees we spread the joy of science!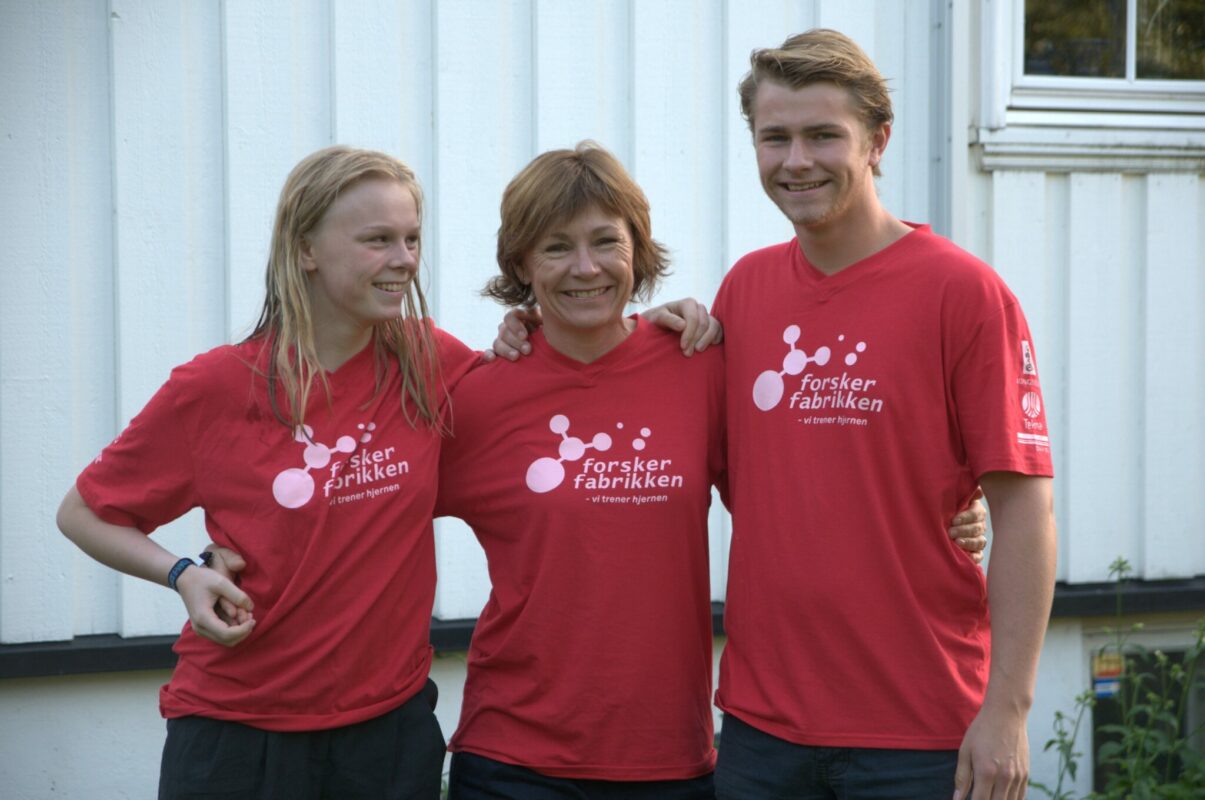 AN ADVENTURE SPANNING 20 YEARS
It seems unreal that it has been over 20 years since Scientist Factory first saw the light of day. I had no idea what I got myself into when we invited the first children to attend our science course in the spring of 2002. But what a meaningful journey it has been. We have reached almost half a million children in the span of these years. Every step of the way surveys have shown that 95 % of our course participants have had fun and learned something. Three times we have also interviewed people who attended our courses 10 years ago. Of these people 17 % say that our courses have played a part in them choosing to study STEM, and more than 90 % say that they are still interested in STEM today. So we can safely say that we are reaching the social goals we have set for ourselves – to create interest for STEM. Many people, partners and sponsors have played a part in the results we are seeing. I want to thank every one of them and all of you, and especially our course leaders – you do an amazing job. I also want to extend a special thanks to our former and present employees and board members.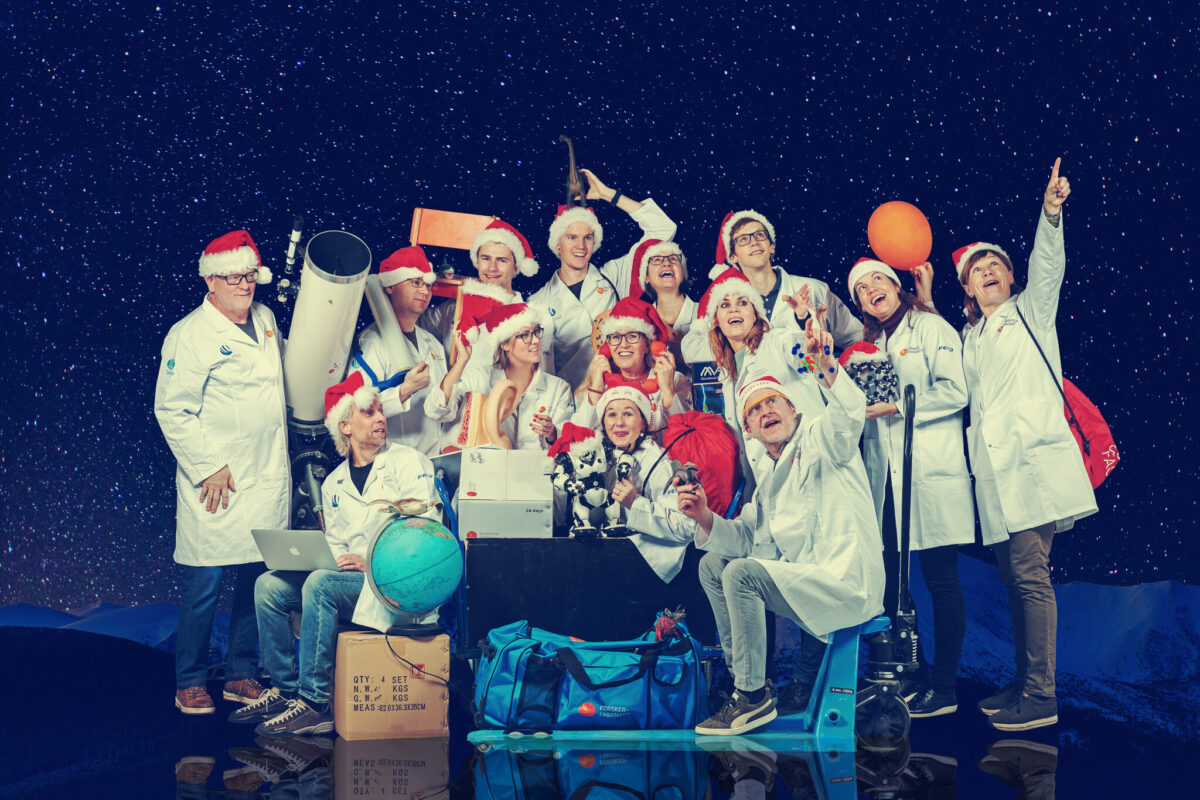 INTERNATIONAL AMBITIONS
Reaching out to as many kids as we do is amazing, but I have long had a dream about inspiring children outside of Norway as well. In 2019 we arranged summer schools in Denmark and Sweden together with Elopak and Hydro. The courses were well received. Even though the pandemic put a break on these plans we are now able to think outside of our borders once again.
In 2019 I travelled to Nepal and South Africa together with the Kavli Foundation to give continuing education for natural science teachers. These teachers had little to no experience with teaching science hands-on, for example in the form of experiments. In the mountains of Nepal they lived in a very geologically exciting area, but had never used their own surroundings to teach the creation of mountains, volcanoes or study the different types of rocks found there. In both countries the teachers were very eager to learn how they could make teaching natural science more exciting and explorative for the students.
These travels included some of the most inspiring times I have had, but they also took a lot of effort and energy. This is one of the reasons that we now have established a partnership with Engineers without borders (IUG) in Norway. They have a lot of experience in sending people with a STEM-education out on missions to contribute in different kinds of engineering projects. Now we are going to try a new kind of project together. After receiving training from us at Scientist Factory the engineers are going to give continuing education to teachers of natural science. Two schools in Kenya have already agreed to participate this fall.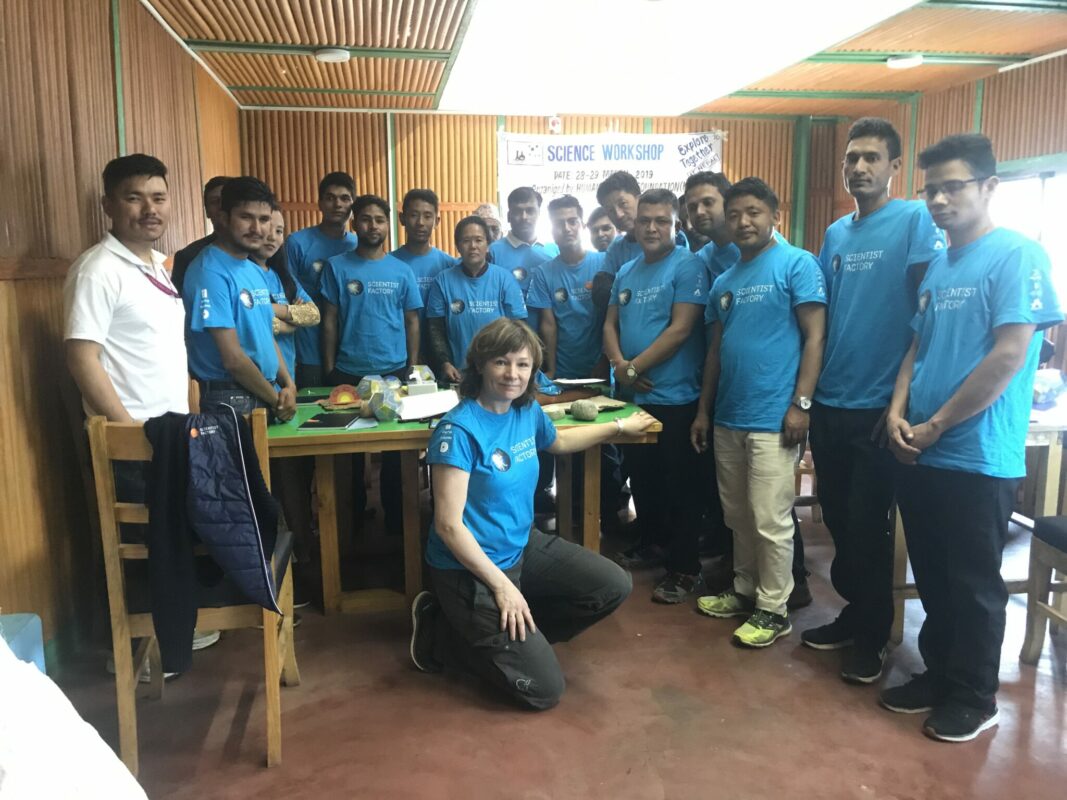 THE NEXT 20 YEARS
The last six months we have been working on setting a clear course of action for the years to come. We have decided to keep on developing the factory step by step. With the many digital opportunities we have today reaching outside of Norways borders is easier than it was 20 years ago, when we sent our invoices in stamped envelopes. Our ambition is therefore to spread our courses and educational toys to even more countries. We have translated our vision to English, and what we want is to: Inspire everyone to love science to create a better future. We hope that you will keep on rooting for us!