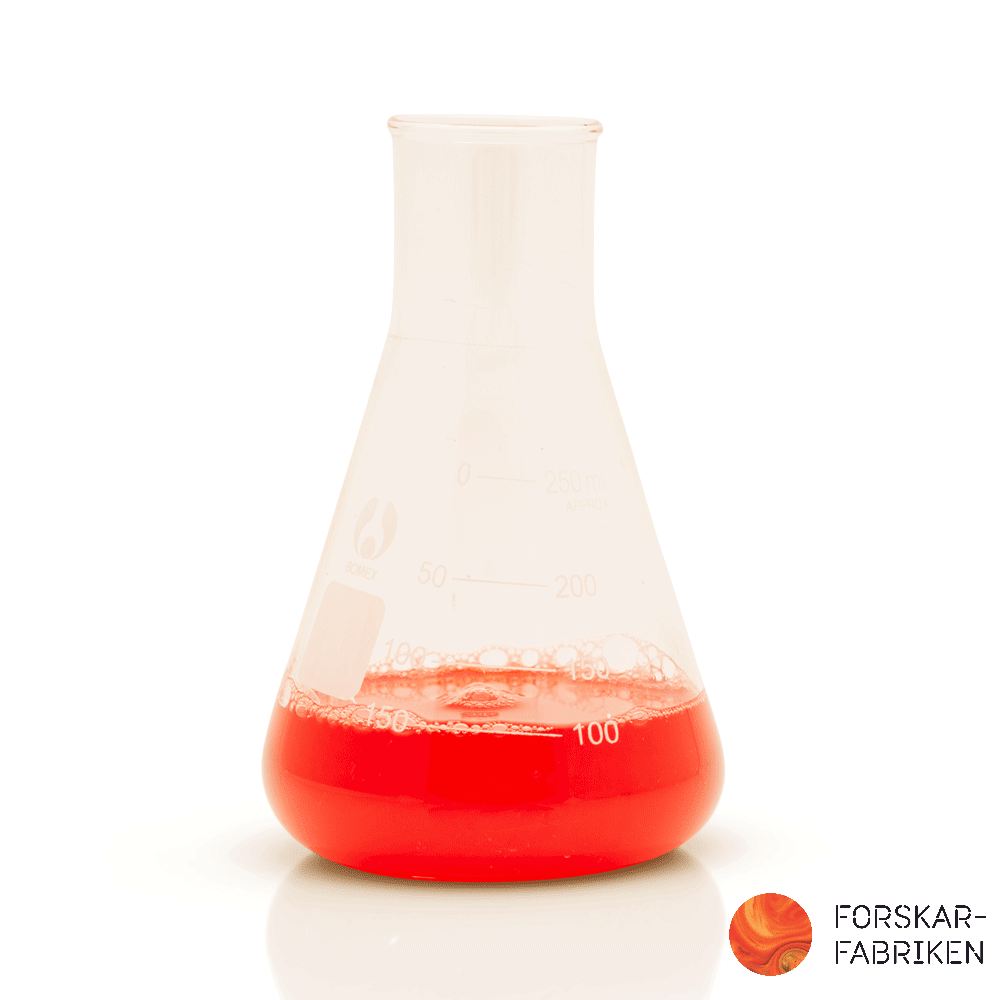 The Erlenmeyer flask was invented by the German chemist Emil Erlenmeyer.
The bottle was made in order to mix things well without spilling, by rotating the bottle gently. Its stable base makes the bottle steady.
The Erlenmeyer flask has a wide neck and a pouring edge, manufactured in borosilicate glass. 250 ml.
The flask can be washed in a dishwasher.