Real kitchen chemistry for curious children
My First Laboratory contains science equipment of high quality, and instructions for 17 exciting and educational experiments. None of the experiments contains toxic chemicals, and all ingredients can be found in the kitchen or in the supermarket. When you have tried the 17 experiments you can reuse the equipment as many times as you want, and compose new experiments.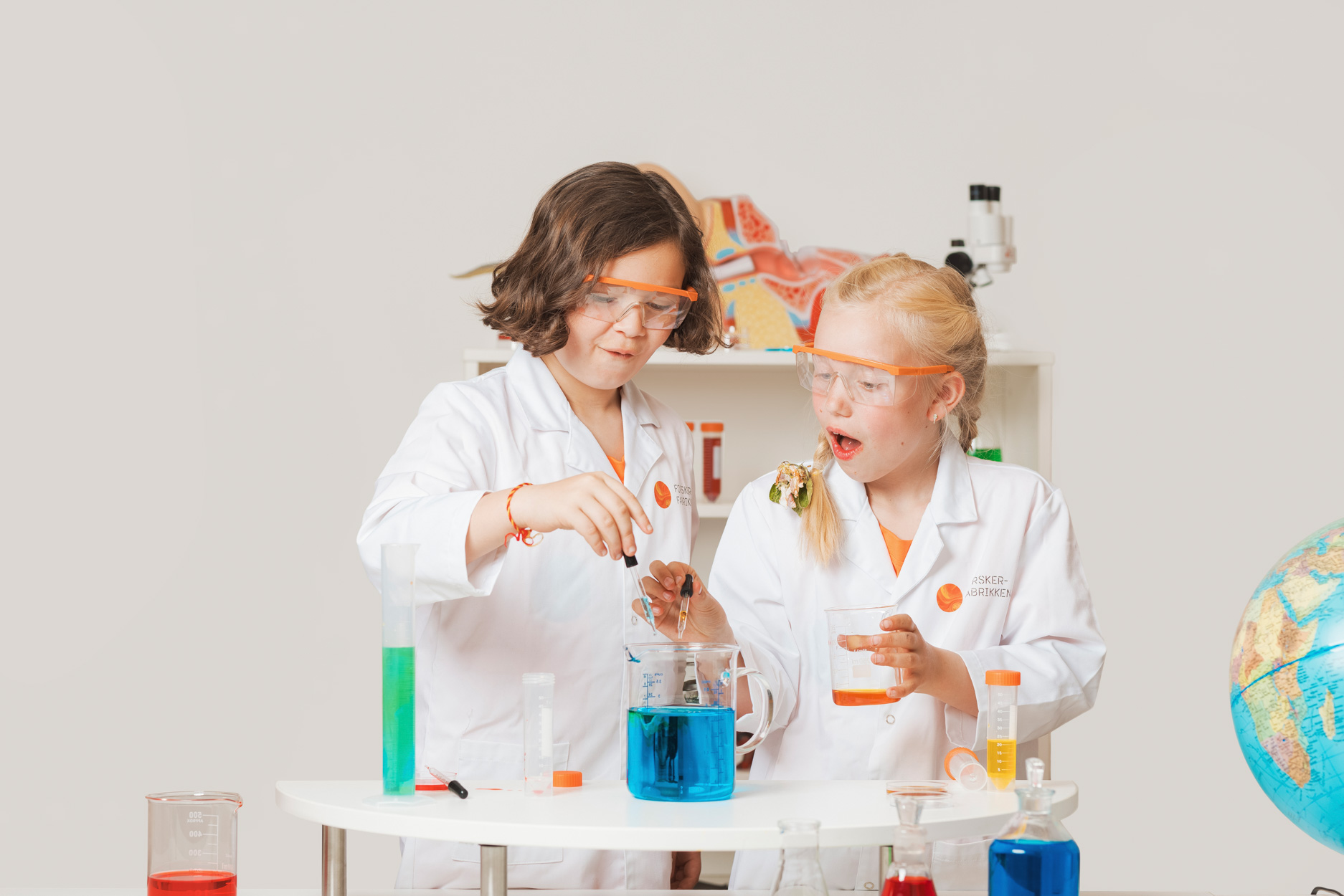 A science kit designed for reuse.
The equipment included in My first laboratory is long-lasting and versatile. This is why you can find the same components in professional laboratories all over the world.
The Erlenmeyer flask, 250ml & 500ml beakers are made of Borosilicate 3.3 glass. While the properties of borosilicate glass is considered the gold standard of science equipment by scientist all over the world, the properties are also perfect for designing a reusable chemistry kit for children.
Normal glass is temperature-sensitive, and sudden changes in temperature causes the glass to expand and contract, resulting in the glass to shatter. The extreme temperature resistance of borosilicate allows us to experiment with high and low temperatures.
The increased durability of borosilicate allows it the to remain intact from impacts that would shatter normal glass. However, it is still glass and may shatter if subjected to a high enough force. In the unfortunate case of shattering the borosilicate glass, it tends to break into large pieces, rather than small shards.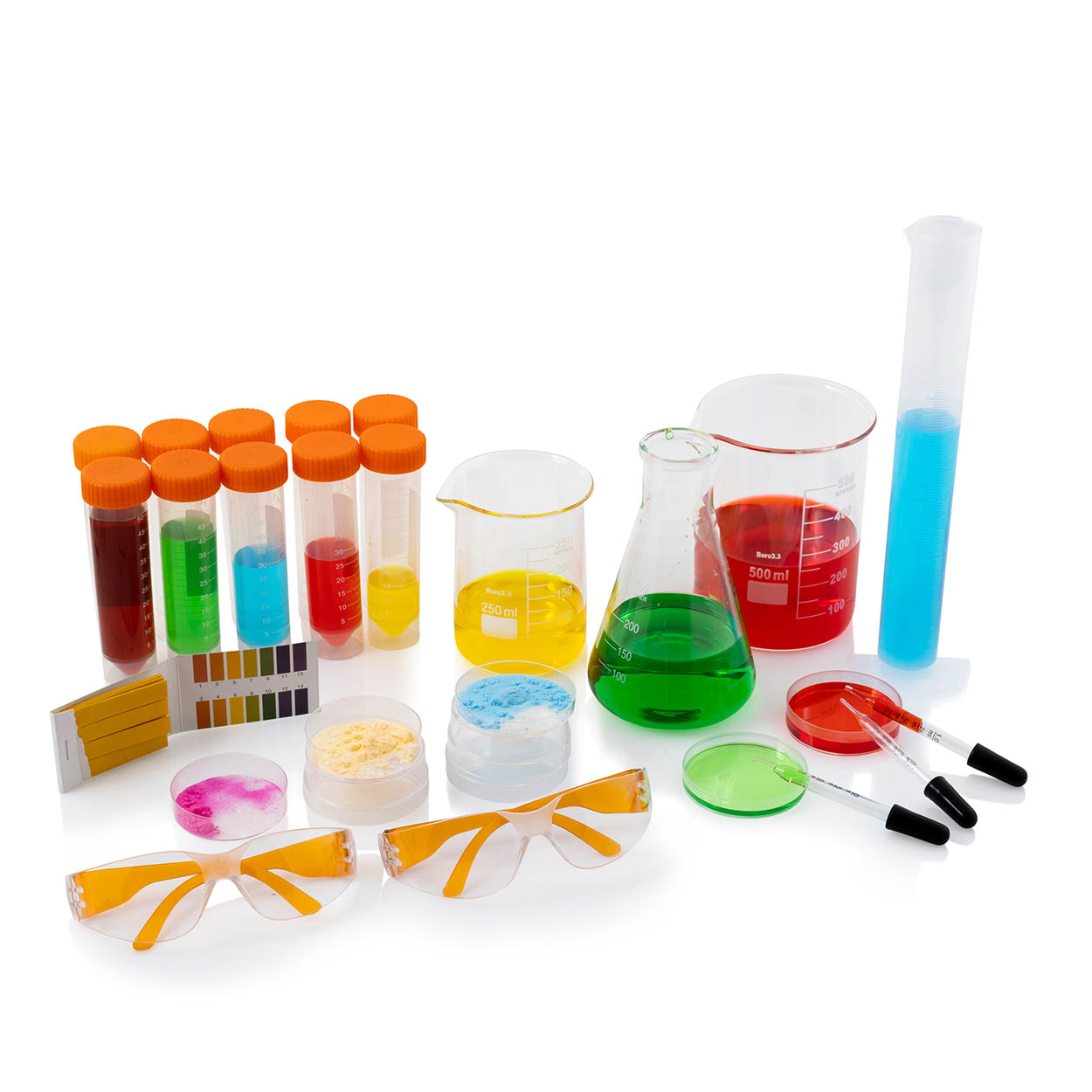 From the 17 experiments you will learn about:
Atoms
Enzymes
Solids
Gases
Ions
Chemical reaction
Chrystals
Molecule
Density
Viscosity
Liquids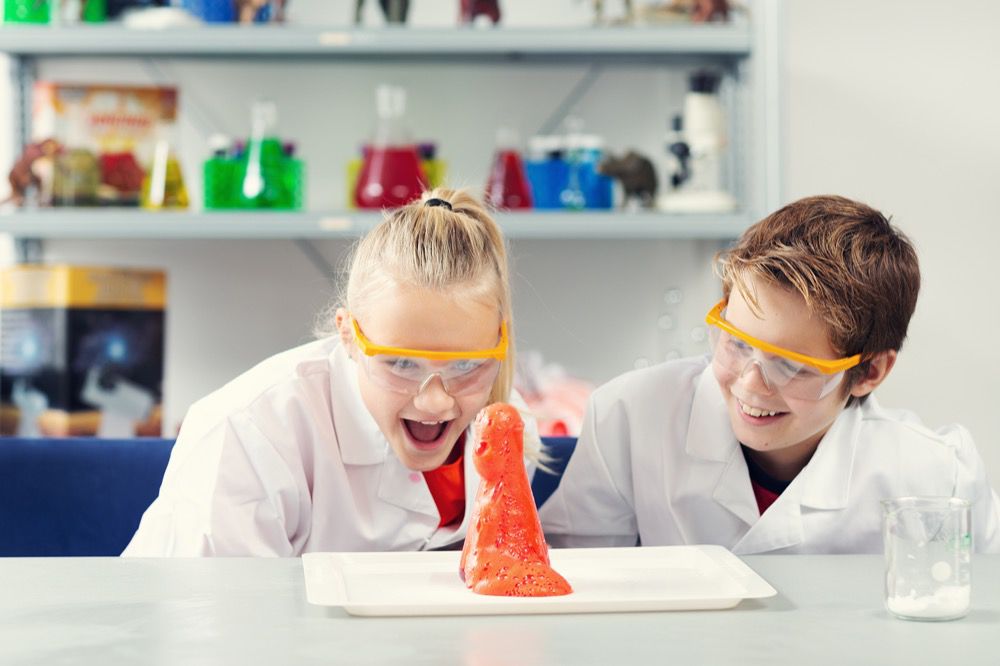 Table of contents
| | |
| --- | --- |
| Description | Quantity |
| 32 page instruction manual | 1 |
| 50 ml flat-bottomed sample tube | 10 |
| Glass pipettes | 3 |
| Petridish with lid | 5 |
| 500ml Beaker made of borosilicate | 1 |
| 250ml Beaker made of borosilicate | 1 |
| Erlenmeyer flask made of borosilicate | 1 |
| 100ml measuring cylinder | 1 |
| Safety glasses | 2 |
| pH paper strips with colorindex | 1 |