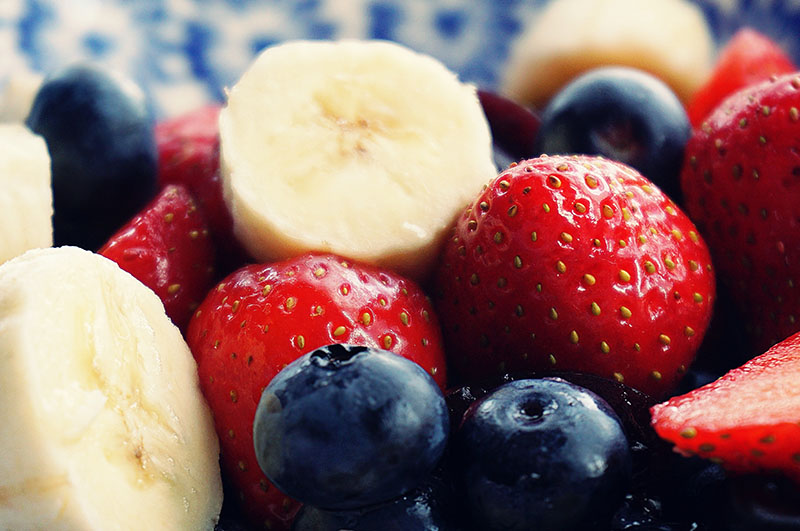 Yes, you heard correctly, this product turns fruit into instruments. If you ever dreamed of playing the drums only with apples and oranges, this is your opportunity. Incredibly fun, the fruit instrument drum kit is also a great educational toy that can be used to teach children about electricity. An electric field is created when you connect the electrodes to the fruit and turn the power on. The field undergoes a change when you touch it with your fingers or another conductive material (something that allows the electric current to flow through it). Such a change to the electric field works as an on-button, and the instrument creates a cool drum beat.
Done playing? Make a fruit salad!

Ingredients: the fruit you played with, for example apples, bananas, oranges and grapes.
Cut the fruit into pieces and serve in a bowl
Serve as it is or with a little yogurt
You can also drizzle some roughly chopped nuts on top before you eat